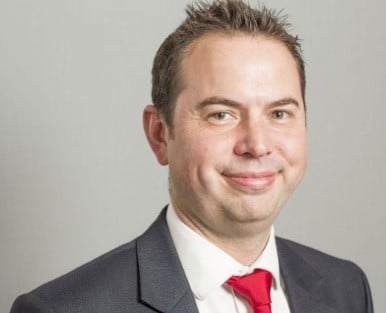 We know agency use is unavoidable, but by optimising your bank solution to cover the management of your all temporary staff groups you can build resilience by growing your internal bank, which can reduce agency spend and ultimately save money. That's where BankStaff+ comes in. BankStaff+ was formally known as LocumOnDuty, but now covers all staffing groups. Build Resilience. Be Ready. writes Leigh Malyon, Head of Medics Products, Allocate Software.
Temporary staffing is costing the NHS over £5.8billion every year and of this over £242million is spent on Allied Health Professional's (AHPs) through agency. To support healthcare organisations, we looked at our solutions to see if we could adapt, improve or build a software solution to help reduce this.
The crucial impact the wider workforce has on care delivery is so well understood that the Long Term Plan by NHS in England outlines that it expects all of its organisations to electronically job plan and roster all staff including Allied Health Professionals (AHPs), healthcare scientists and specialist or advanced practice clinicians by 2021. This is echoed in the NHS Improvement Levels of Attainment in England, which encourages organisations to roster all clinical staff and job plan all out of ward clinical staff. We believe that offering tailored end-to-end solutions will help organisations achieve these levels.
How can BankStaff+ support your temporary workforce goals?
By building upon the benefits of BankStaff and adding BankStaff+, you can optimise the management of your all your temporary staff groups, like AHPs, Medics and Admin/Estates, by integrating with rosters and collaborative banks to fill shifts to reduce agency spend and ultimately save money.
At Allocate we understand these additional staff groups booking behaviour differs significantly. There is often a need to adjust pay rates, fill whole lines of work instead of ad-hoc shifts, review candidates before booking, and check skills and qualification to make sure of the suitability of the candidate for the role.
The features of LocumOnDuty were a great fit for the needs of these extended staff group but the name did suggest this was entirely for medical staff. Therefore, we have now updated LocumOnDuty to BankStaff+.
What is the difference between BankStaff and BankStaff+?
BankStaff+ is available as a set of additional features to BankStaff, the bank management solution for the nursing workforce. Allowing you to expand your bank to include Medics, AHP's, Administrative and Estate workers. As the name suggests, BankStaff+ is an integrated solution that leverages your existing investment (for those using BankStaff) and makes for a simple and fast implementation.
We believe that the key to reducing agency spend on temporary workers is to maintain your own staff groups and stop paying for your own workers. Through our BankStaff and BankStaff+ software every month, 1.75million temporary staffing shifts are processed, of these, 1.1million are filled by internal bank staff.
How can BankStaff+ help to build resilience?
The People Plan 2020/21 mentions:
"Growing for the future particularly the need to build on renewed interest in NHS careers, to expand and develop our workforce, as well as taking steps to retain colleagues for longer.
Focus on recruitment
Retaining our people
Expanding and developing our workforce
Alignment and collaboration across health and care systems."
We believe that we can help you grow for the future with our solutions, building resilience by growing your bank, attract new and retaining existing workers, with these flexible and agile software solutions.
Alongside this, our introduction of Allocate InstantPay helps you to better support the financial wellbeing of your people, allowing them to directly access part of their wages as they are earned, all at the touch of a button. InstantPay, powered by Wagestream, makes your internal bank more attractive to workers, empower your staff and promote financial wellbeing.
Plus, HealthRoster customers can now get InstantPay implemented into their trust for free and it can be launched in less than a week! Find out more.
Take action on reducing agency spend
Contact us now to discuss your temporary staff needs and see how we can help you make internal banks exciting again by reducing agency spend, attracting new workers and preventing you from paying for your own staff.
For any questions about our BankStaff+ solution or to schedule a quick demo, simply send us a message to [email protected] or fill in the form below.
I want to find more about BankStaff+