Safeguard staff and patients with our CAS alert response software
CASAssure helps with easy management and distribution of CAS alerts, enabling key stakeholders across your organisation immediate access to important patient safety information, public health messages, and other safety critical guidance. The software also monitors, records and prompts responses and actions, supporting total compliance.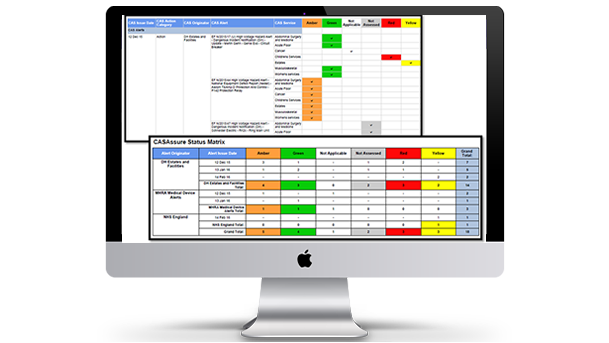 Board assurance
Provide senior managers and the board with the knowledge that alerts are being responded to by storing evidence in one place Regular communication
Update key stakeholders on the progress of alert actions by setting up automatic report emails on a pre-set schedule Alerts prioritised
Categorise alerts on the system based on action level to allow critical alerts to be actioned appropriately
Discover HealthAssure Optima
Get CASAssure as part of HealthAssure Optima, a powerful all-in-one package that also includes MyAssurance, CQCAssure and NICEAssure. You'll also get access to our free training and accreditation from the Allocate Academy and a Customer Success Analyst to ensure you get the most from your Allocate solutions.
FIND OUT MORE
Get in touch to find out more
FAQ:
Yes, responses to alerts are made via a simple update screen, which makes it easier, quicker and more engaging for staff.
Yes, alerts are automatically loaded onto the CASAssure system as they are issued.