Get floor to board quality and workforce assurance
MyAssurance is a mobile assurance tool for paperless audits, inspections and accreditations. It provides a complete, transparent, and inter–related view of assurance from board level down to individual services and wards. It ensures you're always ready for CQC inspection with evidence-based assessment against the CQC key lines of enquiry (KLoE's) and documents how organisation areas follow national guidance and standards, such as NICE Guidelines 
Release staff from deskbound audit admin
The mobile application makes it easy for frontline staff to complete administration tasks without leaving the patients on the ward.
Flexible recording
Clinical data can be recorded for standard risk assessment tools and audit, but you can also create your own questionnaires. Engages the whole healthcare workforce
Full visibility makes quality and assurance process more tangible, improving understanding, engaging staff and revealing where improvements can be made. 
Audits now take a third of the time they were previously taking. In Pharmacy that means one hour per audit instead of the three hours previously taken. No longer having to manually upload the information on to excel has also led to a reduction in errors. The data is now instantly available, so you don't have to search for paper copies when it's required. This has all left more time to focus on the actions.
Laura Healey
Lead Pharmacist Education & Training and Audit, University Hospitals of Morecambe Bay NHS Foundation Trust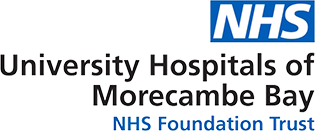 Discover HealthAssure Optima
Get MyAssurance as part of HealthAssure Optima, a powerful all-in-one package that includes CQCAssure, CASAssure, NICEAssure. You'll also get access to our free training and accreditation from the Allocate Academy and a Customer Success Analyst to ensure you get the most from your Allocate solutions.
FIND OUT MORE
Get in touch to find out more
FAQ:
MyAssurance is a fully maintained service, which is updated every time new NICE guidelines and standards are issued, enabling organisations to establish accountability for tracking compliance and secure appropriate assurance.
Yes. The Policy module is a simple to use tool for logging and tracking policies, procedures, and other documents through their lifecycle; with alerts being issued by the system when documents are due for review.