This is the fourth in a series of blogs on governance and the benefits of mechanised assurance. The content is taken from a Good Governance Institute whitepaper, developed with Allocate with contributions from NHS colleagues.  
Despite the value that mechanising assurance can bring with regard to making the assurance process more efficient and up to date, and strengthening accountabilities; a mechanised process alone is unlikely to lead to significant improvements in performance and quality. While mechanisation could bring benefits, there is still the risk that mechanising assurance could be overly focused on being simply a performance recording tool, used to reinforce a culture of box-ticking and defending the organisation from regulators and other commentators. 
In a successful NHS organisation, any process of governance must be underpinned by appropriate behaviours and a culture of quality improvement at all levels of the organisation. As one interviewee said, 'any process can be of all value or no value at all, because of behaviours.' Assurance is no different, and the board must ensure that it is proactive in instilling a culture of high quality, sustainable care, as well as having mechanisms in place for continuous improvement. A mechanised assurance system could arguably facilitate this provided it is used in a manner that is conducive to this. In the words of one interviewee:
"Mechanisation can be very valuable in supporting people to implement the assurance system but only if they fully understand the system, how it works, and how it adds value… it needs to support the way an organisation operates, rather than imposing a way of operation, and needs to be underpinned by the people using it."
Another interviewee had similar views:
"The behaviours needed for effective assurance are multi-faceted…the people using the system, its accessibility and how simple it is to use, levels of engagement and confidence in its outputs… is it additional to the day job or helpful to the day job?"
This suggests that while mechanising assurance may be helpful in facilitating the ward to board link in assurance, ensuring that staff are fully engaged in the use of the system and how it may help to improve quality is critical.
In this case study, we explore how The Christie NHS Foundation Trust has been fusing together an existing culture of quality improvement and staff pride with a mechanised assurance system, in order to bring about further improvements. Read the full Christie case study.
Request the full whitepaper or subscribe to the blog to receive an email notification when the next excerpt is published.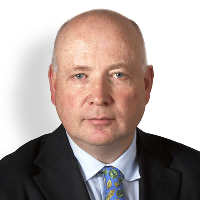 Andrew Corbett-Nolan is the Chief Executive of GGI, and has worked in healthcare since joining the NHS in 1987. He specialises in board development work, and some of the more complex governance reviews that GGI undertakes. Visit http://www.good-governance.org.uk/ to find out more about the GGI