 Discover the simple job planning solution used by over 60,000 clinical professionals.
Doctors | AHPs | Nurses | Pharmacists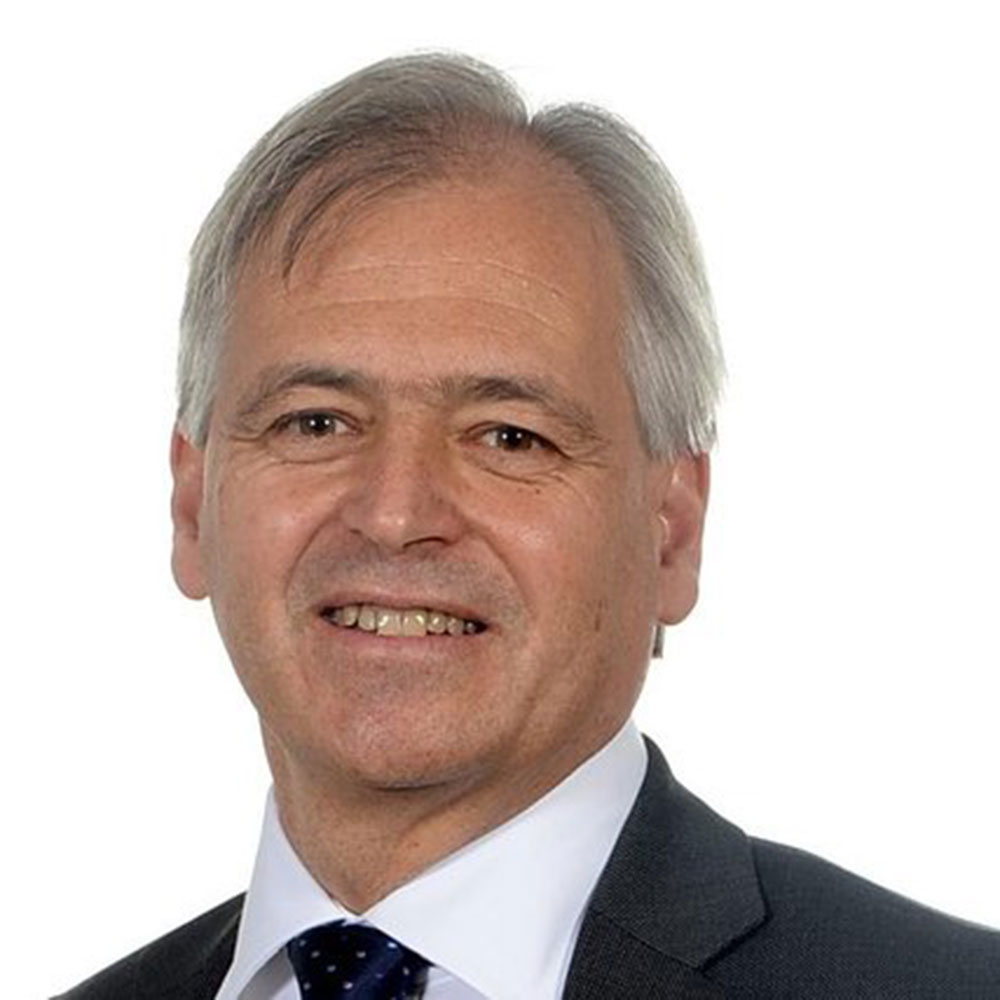 There's been a very obvious benefit in terms of finance. Overall the medical task force and Allocate's contribution to supporting that has saved the trust £6 million.
150+
Organisations using Allocate JobPlan
40,000
Job Plans Created a Year
Job Planning. Done Your Way



Allocate JobPlan enables you to create job plans in a way that is right for your people and organisation.
Individual Job Plans

Enable your people and clinical managers to collaboratively create personal jobs
Everyone has visibility throughout the sign off process
Simple or complex job plans? All possible with Allocate JobPlan
Demand & Capacity Job Plans

Agree as a team what needs to be delivered
Gives individuals a guide to create their personal job plans
Everyone is aligned so the whole team succeeds and effectively shares the workload
Team Based Job Plans

Base your job plans on the demands of your organisation and capacity of your people
Create a true reflection of what you need to deliver/what you are able to deliver
Hear from those using Allocate JobPlan



Sherwood Forest Hospitals NHS Foundation Trust have effectively embedded job planning across the trust, with 98% of consultants singing of job plans linked to annual activity.
"RLDatix's solutions have given us visibility of medical workforce issues in a way that wasn't possible with a paper-based system.

Dr Andy Haynes

Executive Medical Director
Read the case study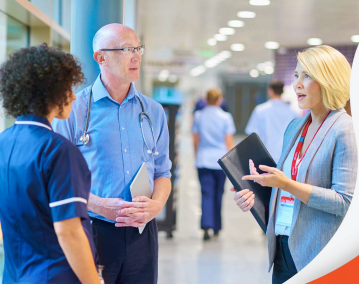 St Helens and Knowsley Teaching Hospitals NHS Trust have rolled out job planning and eRostering to their Allied Health Professionals.
"We have managed to reduce admin time for our therapy workers by devolving that to the therapy admin team, increasing the capacity of our therapy workforce

Anne Moulton

Therapy Manager
Read the full case study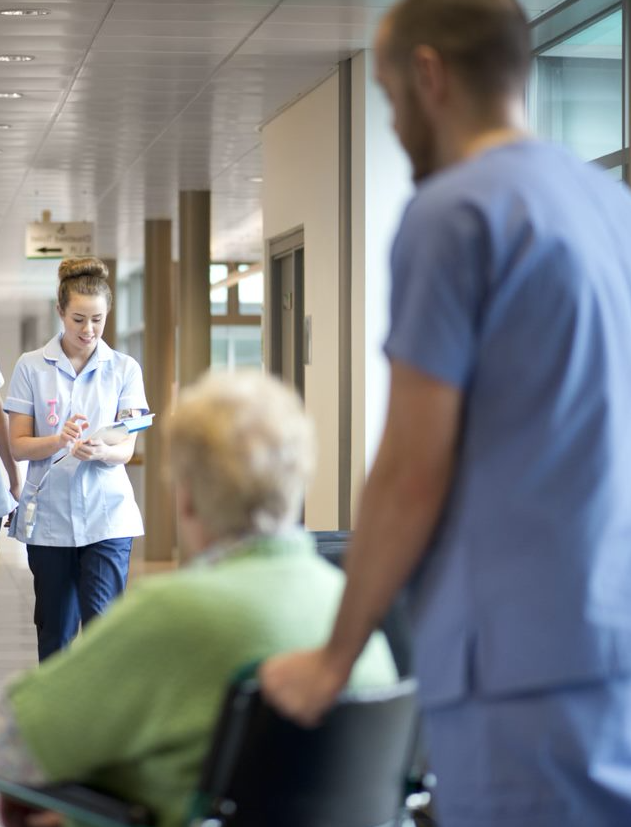 "The software has received a number of updates over the last year and the improvements keep coming. We are pleased that RLDatix has made upgrades linked to suggestions on the Ideas Portal such as the 'All activities' view.
In the coming months we are excited about communicating the Demand and Team Planning tools to those that wish to use them around our Trust.
The improved software has transformed the experience of our users.

Tim MacDonald Watson

Job Planning Lead, Medical Workforce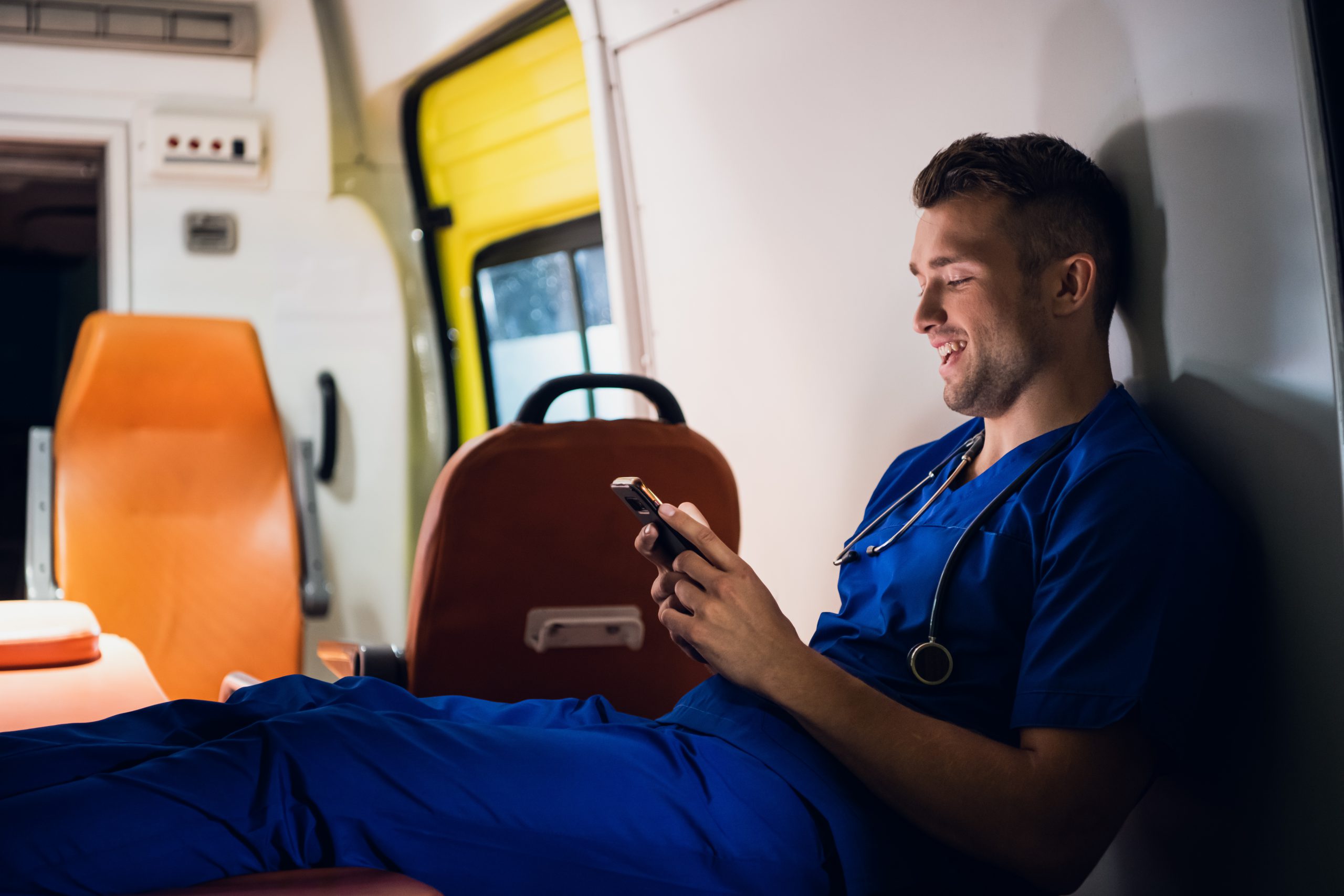 Get your own Job Planning recommendations from our experts, for free.
Starting to job plan for the first time? Or feel like you could get more out of job planning? Our experts are here to help!
Fill out our questionnaire (it only takes a minute), and let us know what you want to get out of your job planning.
Our expert team will then provide you with a one-page set of recommendations, that can help you either get started, or get more out of job planning.
Go to the Questionnaire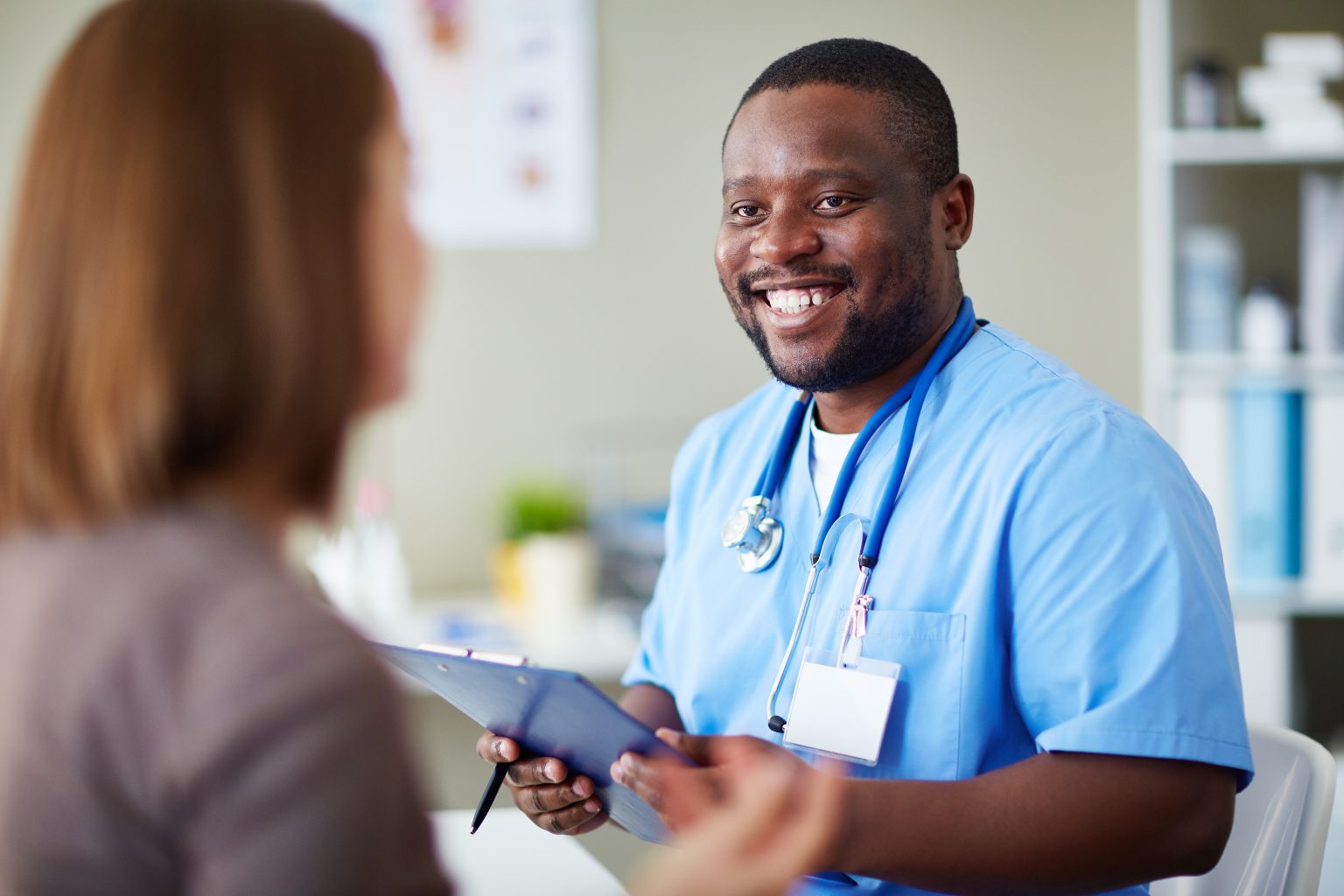 Check out the latest about Allocate JobPlan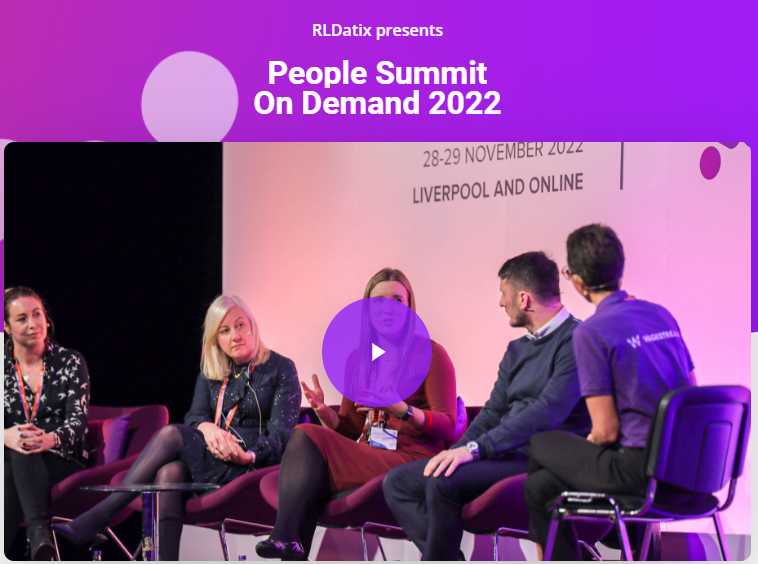 Want to catch up on what you missed?
Attended People Summit 2022, either in person or online?
You can now watch back the sessions you either missed. Or watch back sessions you want to see again.
Visit the On Demand Hub
Job Planning Webinar Series
Watch back our series of Job Planning webinar run by our Customer Success team.
In these webinars, the team cover preparing JobPlan for your organisation, how best to engage with users and doctors, and practical steps in the day-to-day job planning process.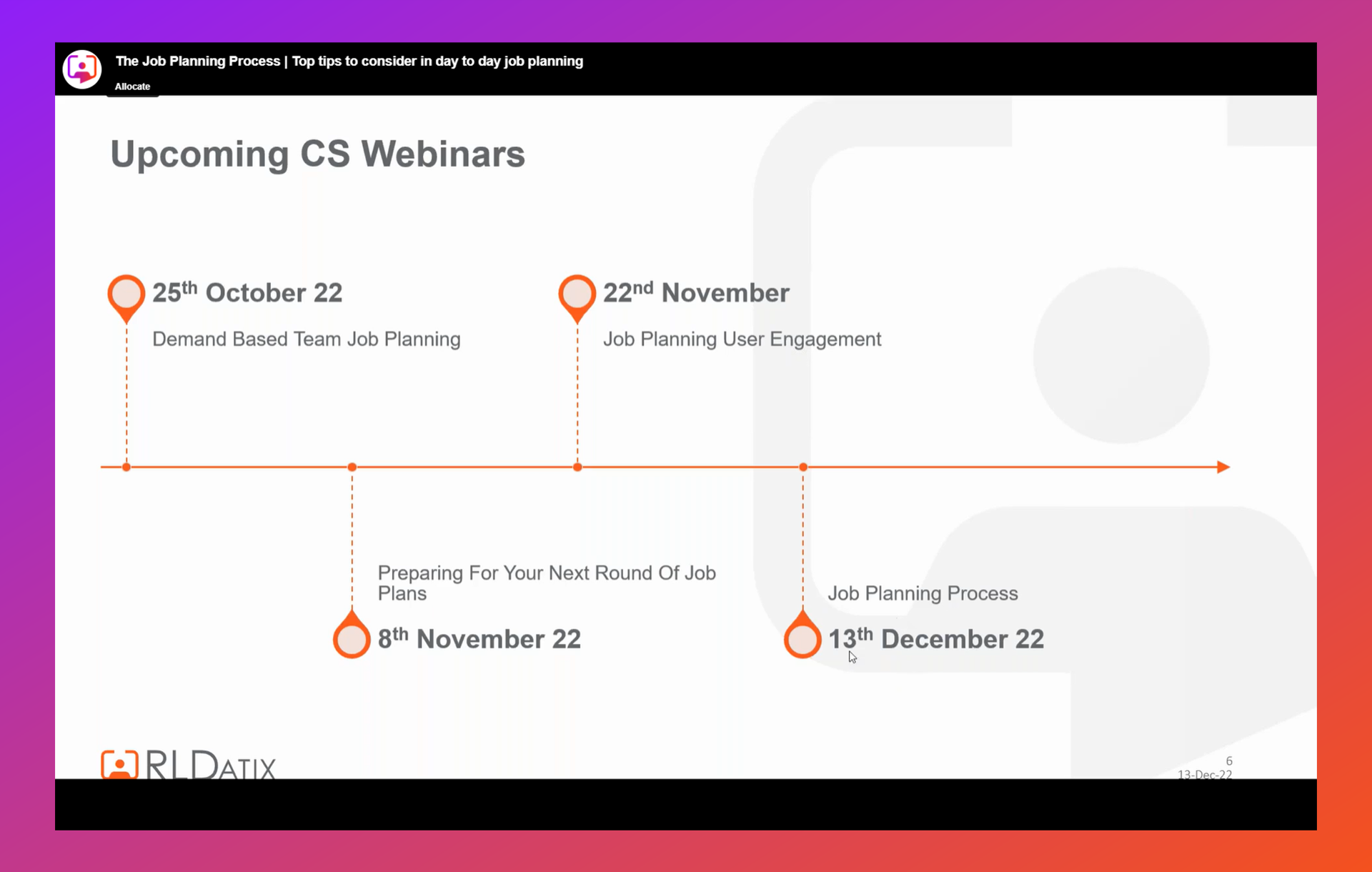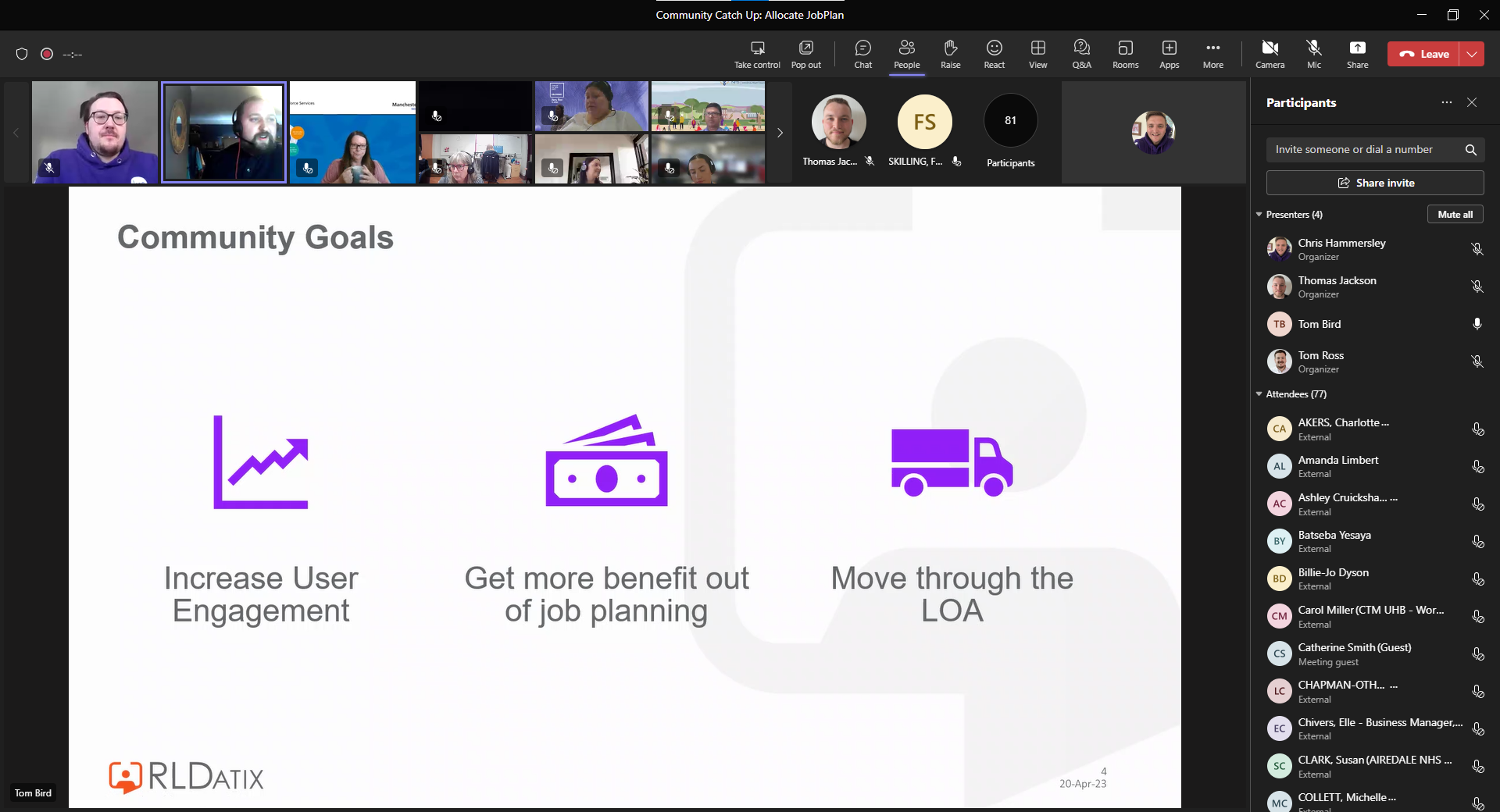 Watch Back June's Community Catch Up
Hear from the team at RLDatix on the latest hot topics about all things job planning, as well as an update on our product roadmap and what resource's are available to you in the RLDatix academy.
Read More
Sign Up Today
Be the first to get updates on new innovations, product features and the latest insights.
Get in touch to find out more