Connect and communicate with Allocate Loop.

Improve engagement and better manage work-life balance.
Connect and communicate with Allocate Loop

Improve engagement and better manage work-life balance.
What is Allocate Loop?
Allocate Loop is the new app that allows healthcare colleagues and organisations to connect and communicate.
From messaging colleagues, keeping up-to-date with an organisation's latest news to taking part in surveys and polls, the secure platform helps to improve employee engagement and better manage work life balance.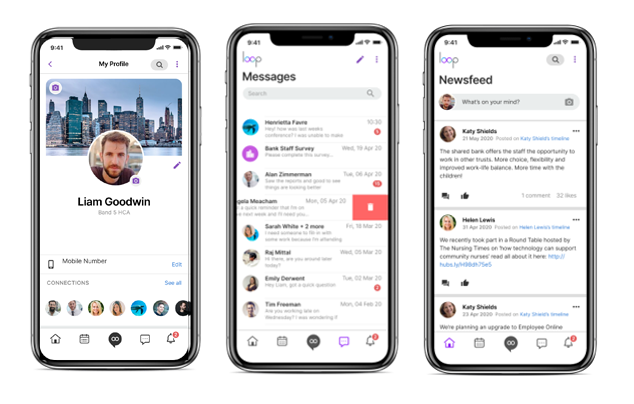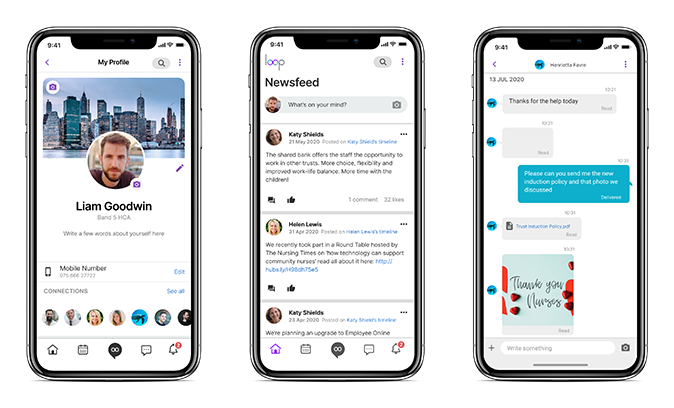 Stay in the Loop with everyone
Connect with colleagues. Message teammates. Like and Comment on anything in the Newsfeed.
It's quick and easy for users to 'loop in' with everyone and keep up with the latest from their colleagues and organisation. The intuitive app also allows users to personalise their profile.
Loop in your team
Teamwork makes the dream work. And keeping the team 'in the loop' is key.
Thanks to its integration with Allocate Optima, colleagues that are rota'd together are automatically added to Staff Groups, so they can share updates and chat easily amongst each other. Allocate Loop's integration with Allocate Optima means staff are automatically added when rostered.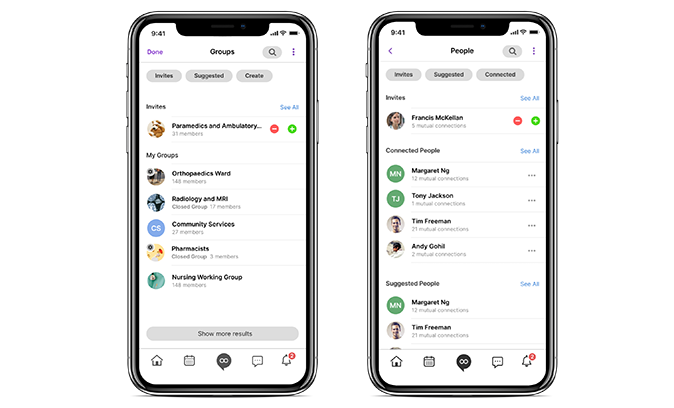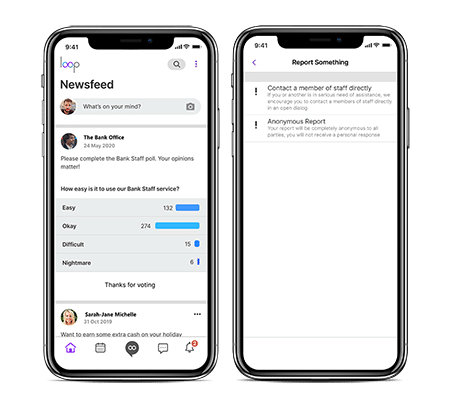 Create a feedback Loop
Give your staff a voice.
Surveys. Polls. Instant Feedback Reporting. All these tools give staff a channel to quickly share their thoughts, concerns and opinions.
Easy for staff.
Easy for admins.
From sending targeted communications to reviewing survey results, Allocate Loop's simple and intuitive dashboard allows admins to manage all aspects of internal communications.
Allocate Loop integrates with Allocate Optima to auto-manage new staff being added to the platform, reducing the admin burden.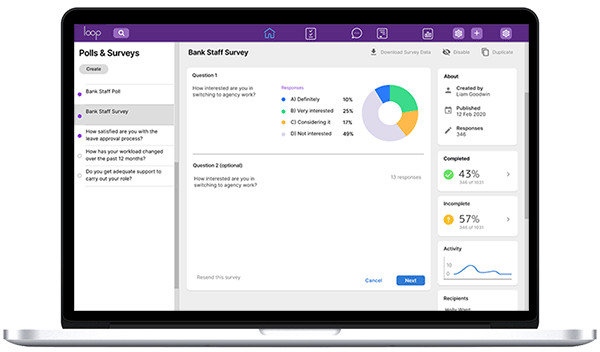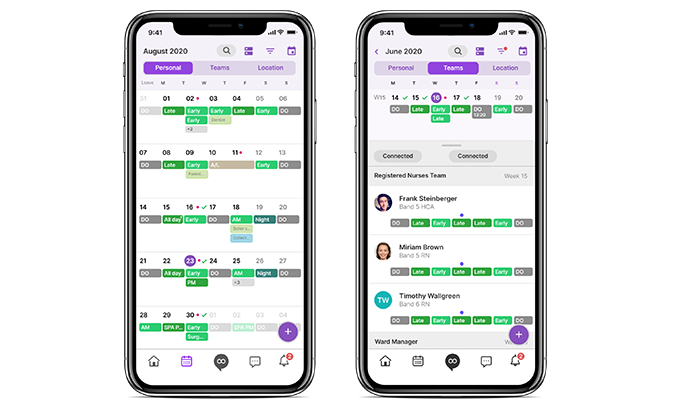 Loop

in your roster

See where you're rota'd.

As well as communicating, Allocate Loop allows staff to see their own and teams roster, so staff can know where they are working and where their colleagues are.
Loop

in your Annual Leave and Bank Shifts

We have 'looped in' the features of EmployeeOnline.

This means employees can book leave, available bank shifts and more, all from one app.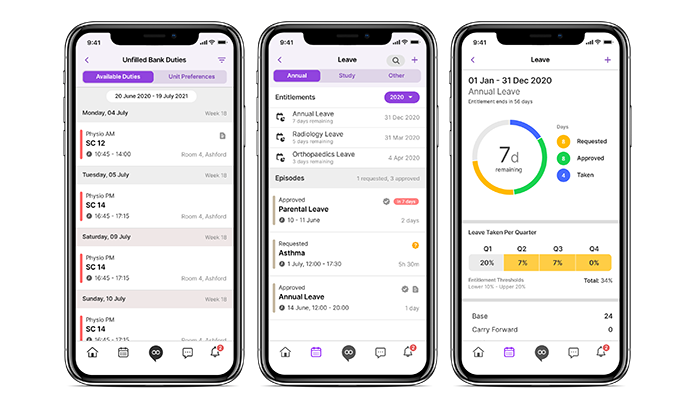 Your organisation and
Allocate Loop
Improve employee engagement
Quick and easy communications to all staff groups, helping improve engagement within the organisation.
Easy to Manage
An intuitive dashboard and automated user management means admins will find Loop simple and straightforward to use.
Fully auditable and controllable
Loop's secure platform means all communications are auditable and content on the platform is moderated and controlled.
Right Message to the Right People
Using targeted communications means the right people get the messages that are important to them and aren't swamped with irrelevant content.
Your employees and
Allocate Loop
Connect with everyone
Stay in the loop with everyone in the organisation, using instant messaging, the newsfeed and more.
Easily share feedback
No need to find specific time to share feedback. Take part in surveys and share feedback, quickly and at anytime.
Keep your details secure
Loop's secure platform means employees can connect with everyone without having to share personal details such as phone number or email.
Better manage work life balance
Keep all work communications to the one app, meaning personal channels don't get swamped with work messages or chats.
Watch the Allocate Loop video to find out more.
Book an Allocate Loop demo today
Thank you
Thank you for requesting a Loop demo. One of our colleagues will be in touch very shortly.