Automate the process of filling duties with the right staff
BankStaff is integrated with HealthRoster and automatically creates bank requests from roster gaps to find appropriately skilled staff to fill them. This allows duties to be filled by your bank staff efficiently. Designed to enable flexible bank working, BankStaff software also manages the agency relationship and negotiates agency staffing rates, securing value for your money.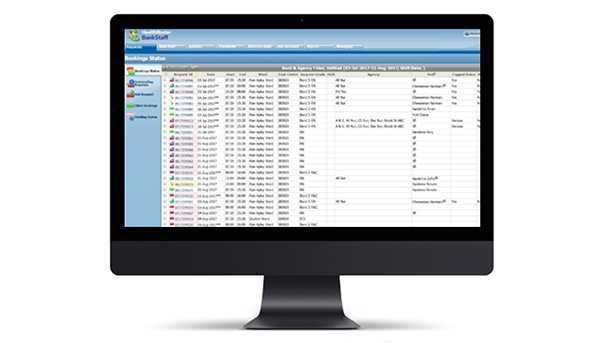 Save costs
Reduce your reliance on agency cover by streamlining the bank booking process, enabling your bank staff to focus on covering more expensive shifts Reduce risk
Optimise the use of substantive staff and get bank staff with the right skills Manage payments
Pay bank staff quickly and easily, and align agency payment with framework agreements
Discover HealthRoster Optima
Get BankStaff as part of HealthRoster Optima, a powerful all-in-one package that includes HealthRoster and SafeCare. You'll also get access to our free training and accreditation from the Allocate Academy and a Customer Success Analyst to ensure you get the most from your Allocate solutions.
FIND OUT MORE
Get in touch to find out more
FAQ:
Yes, BankStaff features simple yet sophisticated one-screen, one-click functionality that links seamlessly with ESR to ensure that trusts adhere to NHS protocols.
In addition to the HealthRoster Optima suite, BankStaff also integrates with our Me App which allows doctors to self-roster, allowing users to manage and book work at their own convenience. It makes it easy to book shifts, swap sessions, secure leave, manage timesheets and even maintain CVs.