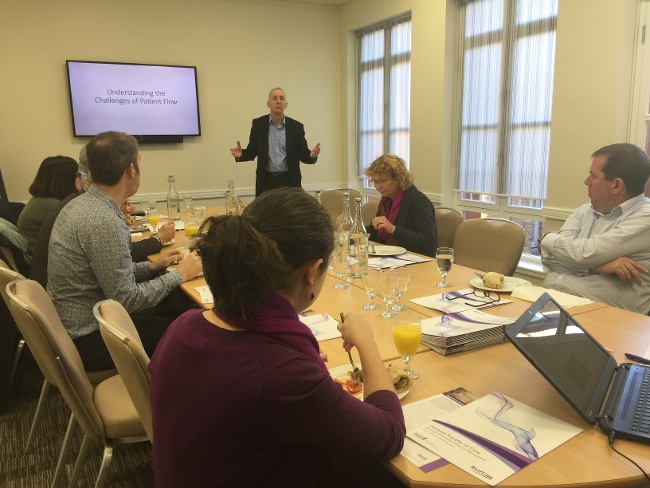 The NHS continues doing the same things over and over again expecting different results. A new approach and radically different way of thinking is needed.
This was the conclusion of a recent meeting of NHS leaders at The King's Fund in London on 'Understanding the challenges of patient flow', hosted by Allocate Software.  Adding more beds, wards and staff will not fix capacity issues and will only add to costs and delays and frustration. Time and again the NHS has tried this and time and again throwing more money at the problem has failed to solve the fundamental issue.
Enter the concept of patient flow. This is now gaining real traction in the NHS amid a growing recognition that the smooth transfer of patients through the care system can not only ease congestion but also save lives and money.
'Getting control of patient and workflow processes is now a priority for trusts in solving capacity issues and waiting time targets,' said Dave Nurse, director of patient flow at Allocate Software.
Nurse told delegates that NHS discharge processes are largely antiquated so bed shortages are inevitable.
'It is widely recognised that 10% of patients account for 70% of bed days and half of these patients experience a delayed discharge. The vast majority of delays are avoidable and predictable,' he said.
'Hospitals hold a wealth of data about patients so even at the admissions stage it should be apparent what issues might prevent a patient being discharged on time and so measures taken to resolve these long before the patient is ready to leave hospital. Often discharge planning doesn't start until the patient is well enough to leave, whereas it must be part of the initial admissions assessment process.'
Other notable speakers included Sasha Karakusevic of Nuffield Trust, co-author of a report in October 2016 'Understanding Patient Flow in Hospitals', which draws parallels between road traffic congestion and the flow of patients through the care system. It concludes that using IT systems to track bed use and flow will help crack congestion in hospitals.
'Obtaining, analysing and using data to improve patient flow is going to be far cheaper than building extra capacity or simply introducing more beds,' Karakusevic said.
'One size does not fit all. Different types and sizes of hospitals require different flow models.'
Dave Nurse says that it is clear from the ensuing discussions that there is an appetite and demand for systems to track "discharge readiness".
'Having the tools to identify and remove blockages in real time can dramatically reduce length of stay,' he said. 'The smooth transfer of patients between care settings and between acute and social care removes congestion, reduces frustration for patients and staff, and cuts costs. The basic principles are identical to those employed in other industries to increase efficiency and reduce costs.
'With the knowledge we already hold about patients and their past care needs, we can better plan and integrate acute and post-acute care. Too often this vital information is locked away or simply overlooked,' Nurse said.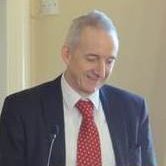 Dave Nurse is Director for RealTime Patient Flow at Allocate Software. Dave started his career in developing laboratory automation and software within the NHS, followed by innovating healthcare products in the commercial sector. He is presently responsible for ensuring the Allocate Patient Flow products focus strongly on the needs of the service.