The NHS faces a particularly challenging period as it seeks to do more with the same or even less resources.
In large part one of the key resources around which a Health Organisation aligns overall service delivery plans and a myriad of other related resources both physical and human is dictated by the activity of its consultants.
The job plan is an agreement between the employer and employee over what activities will take place, for how long and where, and agreement is expected to be made annually. Guidance exists as to how many Programmed Activities (PAs) should be allocated to different types of work and these are defined in the terms and conditions: direct clinical care, supporting professional activities, additional responsibilities, other duties and external duties.
The original 2003 contract was intended to address the job planning challenge by providing a robust mechanism for the planning aspect of matching consultant activity to planned activities in a very transparent process.
The general argument has always been that the number of hours consultants work in private practice has neither increased nor significantly decreased and other intended benefits of the 2003 contract have not been realised as the proportion of time consultants spend on direct clinical care is arguably less than intended. Several public opinions on the effectiveness of the 2003 contract all seem to conclude that the contract has not been used to extend and develop new services for patients as planned.
To date some almost 14 years after the contract was implemented, approximately 36% of the NHS still have no electronic systems or use excel/access solutions to manage this planning process of matching key resources to the service plan.
So why should moving to an electronic platform to manage the process of consultant job planning make any real difference in terms of tangible benefits as opposed to hastily compiled spreadsheets or sheets of paper in different formats with different approaches to job planning even within the same team of consultants.
Trusts who were slow to appreciate the untapped value in efficient management of the job planning process, have increasingly found that less sophisticated approaches do not easily lend to timely managerial reports and in many cases outright failure to manage arguably the most valuable resources of the Trust, the consultants. 
Indeed, few organisations today can honestly speak about consultant job planning as simple, since the demands on the NHS increase almost daily demanding more with less or the same resources.
It is also worth considering the value of one Programmed Activity of a consultant's job plan averages between £10,000 to £11,000, and then even in a small organisation consideration of the existing processes for regular and robust reviews and most importantly how easy is it to match a team of job plans up to a common service plan of delivery.
Some of the key benefits associated with electronic job planning include:
Job plan data collection, analysis and reporting
standardised job plans (format, language, PA calculation)
Efficient, transparent and clear processes of job planning for all users
Matching consultant expectations with those of the Trust
Better access and security of job plans through various levels of secure system logs
Instantaneous management and reporting capability
As electronic rostering of medics comes to the forefront of effective Trust management, having a robust job plan as the foundation is of paramount importance in driving clinical activity led rostering. Effective clinical activity rostering can also provide a significant insight into how effective / accurate the job plan was in the first place.
Click here to learn how Allocate's eJobPlan can offer you a robust job planning solution.
If you are interested in finding out more about job planning  why not attend the Healthcare Conference UK – Consultant Job Planning Conference, March 10th 2017 in London. We will be exhibiting and our customers will be granted a 50% discounted ticket. Email us at [email protected] to get your discount code.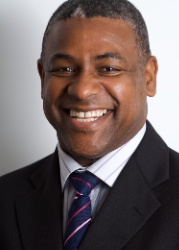 Mike Sealy has a varied international background, having been born in the Caribbean, he has worked across the entire chain of English speaking Caribbean islands as well as the Bahamas as an IT consultant in the Insurance and banking sector. Mike migrated to the UK in 2002, mainly to complete his Master of Science in International Marketing Management , and joined Zircadian limited in March 2007 having previously worked as an infrastructure specialist in London. He took over the role as Sales Manager for the organisation with remarkable success for the next 5 years and moved into the role of National Sales Manager for medics after the acquisition of Zircadian by Allocate Software. Mike subsequently took on increasingly strategic responsibility as the focus of medics grew with Allocate and was promoted to Director Health Medics October 2015 where along with strategic responsibility for the development of the entire medics portfolio, he also manages a specialist medics sales team for the UK.