Our dedicated and highly driven management team encourage knowledge sharing, accountability and results across the business.
Dr. Sati Sian Chief Executive Officer
Sati joined as Chief Executive Officer (CEO) in September 2015. Sati brings over 30 years of global experience in the healthcare information, software and services sector. Sati joined Allocate from IMS Health where he held a variety of roles, most recently as Senior VP for Global Technology and Operations leading a global team of over 6,000 people responsible for operations, product development, services and technology. His prior roles included President of IMS's China operations, General Manager of IMS's Global Consumer Health business, and managing IMS Health's Consulting and Services business in Europe, the Middle East and Africa, leading it through an aggressive growth phase. Dr. Sian earned a Ph.D. in Information Technology from Imperial College, and holds an M.B.A. in Strategic Management.
Robin Wooldridge  Chief Financial Officer
Robin joined as Chief Financial Officer (CFO) in 2015.  Previously, he was CFO of OB10 Limited, the leading global electronic invoicing network, which was acquired by Tungsten Corporation plc.  Prior to this, Robin was Finance Director of market research company TNS UK, within the WPP group, and of travel loyalty business Air Miles (now Avios), a subsidiary of British Airways.  Robin is a Chartered Accountant who qualified with KPMG in London.
Iain Bishop, Chief Technology Officer
Iain Bishop was appointed Chief Technology Officer (CTO) in June 2011 and is responsible for the development of all of the company's Healthcare products. He brings over 30 years industry experience, joining from Kewill plc where he was the Group CTO and prior to this held senior management roles at Systems Union plc, Servista and Management Science Ltd.
Hugh Ashley, General Manger, UK & Ireland
Hugh Ashley is the General Manager for the UK and Ireland healthcare business. He was previously the Director of Worldwide Services with responsibility services revenues and projects across the Group. Hugh joined Allocate Software through an acquisition in 2010 having, together with his business partner, spent the following 10 years founding and building a successful SAAS company that is now part of the Allocate portfolio. Prior to becoming an entrepreneur Hugh worked as Senior Manager in Lucas TRW PLC running operations in Spain and the UK.
Erik Stone, General Manager, Nordics
Erik was appointed as Sales Director Time Care AB in 2009 and has been responsible for Allocate Software in the Nordics since 2011. Erik previously served as a Naval Officer in the Swedish Navy for ten years. After supplementing the military schools at the University of Stockholm for a year he started working as a director in the staffing and recruitment industry. Erik held the position as Business Area Manager, Recruitment Services at the leading Nordic company Proffice AB between 2002 till 2009 where he was also part of the management team.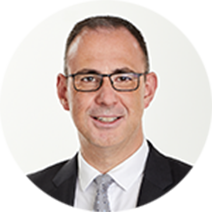 Matt Durston, General Manager, Australia and New Zealand
Matt has been with Allocate for 13 years, most recently in the role of Account Director for New South Wales Health, managing the company's involvement in the state-wide rollout of HealthRoster.
Matt and family moved to Australia last year from the UK where he was leading Allocate's HealthAssure business unit serving the UK's National Health Service. Prior to that he ran the Technical Delivery Group, focusing on integration and product migration across all client sectors.
He has 20 years management experience across multiple markets covering Professional Services, Customer Success, Sales, team, project and resource management, providing structure, direction and mentoring with an emphasis on actively promoting and maintaining a team working environment.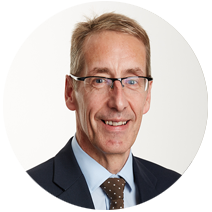 Mil Milojevic, Director of Product Management
Mil joined Allocate in 2010 and has since developed and launched the highly successful Allocate Cloud and SMS texting services. His role now is to leverage the existing company capability to deliver new products and services including the managed reporting service called Allocate Insight. Mil has accumulated over 30 years' experience in the IT Service Provider Industry with a broad range of experience from Operations, Applications Management, Project Management, Product Strategy through to Business Development and Sales.
Simon Courage, Director of Product Management
Simon Courage has led the direction of the company's workforce management solutions for the past 12 years. In that time he has worked with hundreds of NHS organisations to understand the challenges faced in deploying the workforce safely and efficiently. He is particularly interested in how innovate technology can support nurses, increasing their buy-in and helping bring teams together to solve the big challenges healthcare organisations face. His direct experience and knowledge of both UK healthcare as well as his experience overseas in Australia, USA and Europe has led him to be invited to speak at multiple industry events on the challenges of effective workforce deployment in NHS organisations today.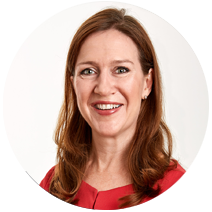 Claire John, Director of HR
Claire joined as Human Resources Director (HRD) in March 2016. She brings over 20 years HR experience at an international level. Most recently Claire was Head of Talent Management for Barclays. Previously Claire held other senior HR roles at Credit Suisse and IMS Health. Her HR experience extends across, Pharma, Chemicals and Gas, Professional and Financial Services. Claire is a Fellow of the CIPD.
Maddy Phipps-Taylor, Director of Strategy
Maddy joined as the Director of Strategy in April 2016. She has worked in senior policy roles across the UK health sector, including at No 10 Downing Street, the Cabinet Office, and the Care Quality Commission. In 2014-15, she was a Harkness Fellow in Health Policy and Practice at University of California, Berkeley. Before entering the health sector, she was a management consultant with the Boston Consulting Group working with clients from retail, transport, energy, and the public sector.