It is widely acknowledged that effective workforce optimisation is a critical success factor in the direction of travel set out by the NHS Five Year Forward View and the implementation of new models of care.
According to NHS Improvement, staff pay accounts for between 60–70 per cent of a hospital's overall costs. NHS organisations now face the parallel challenges of improving patient care while improving working lives of staff and reducing agency costs.
Many NHS organisations have begun to meet this challenge by embracing systems that can help to improve patient care by matching staff skills in real time to patient demand, but not nearly enough of them are maximising the potential of these systems.
One group of employees which is fundamental to maximising this potential is roster administrators – the everyday heroes who work hard and who are able to make sure staff with the right skills are on hand when needed despite often seemingly impossible circumstances.
Roster administrators are vital and can make or break an organisation's budgets. That is why we believe the NHS should act now to professionalise the role. Skill levels within organisations need to be enhanced and retained in this currently undervalued but hugely capable workforce segment.
This is something we take very seriously at Allocate Software. We support our customers by helping them to understand the skill sets and competencies they need to optimise the use of our systems. We also want to ensure we are expanding the pool of knowledgeable and skilled people. Our aim to enhance the level of recognition and level of rewards that this sector of the healthcare workforce receives – making it a profession in its own right.
When we start working with an organisation we carry out a training needs analysis as part of the implementation process to help it understand where skills gaps are. We then put together a training accreditation proposal. This is where the Allocate Academy training and accreditation come in. More than simply technical product training, the Allocate Academy offers a number of levels of progression from Allocate Trained Professional (ATP) to an Allocate Certified Administrator (ACA), to Allocate Certified Professional (ACP), to Allocate Certified Specialist (ACS) to finally an Allocate Certified Expert (ACE) status.
The final level of accreditation by the Allocate Academy is the Accredited Organisation. This accolade is awarded by the Academy to organisations who have reached a quality benchmark of rostering skills in their organisation. These organisations take their workforce teams' skills development very seriously as they understand the link between skills and the operational impact of these teams.  Accreditation provides real assurance that the organisation has the skills it needs in place.
The great news is that we have got to the point where the Academy has in excess of 900 members. However, with this good news comes a warning. Without taking the issue of professionalisation seriously and recognising the exceptional work roster administrators put in, there really is no chance the NHS can meet its workforce goals. It is absolutely central to that task and the NHS has to act quickly.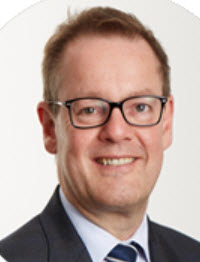 Hugh Ashley is the General Manager for the UK and Ireland healthcare business. He was previously the Director of Worldwide Services with responsibility services projects across the Group. Hugh joined Allocate Software through an acquisition in 2010 having, together with his business partner, spent the previous 10 years founding and building a successful Healthcare Software company delivering GRC software.