Streamline accurate bookings, timesheets and invoicing
Allocate AgencyManager provides vendor management system (VMS) functionality that streamlines and simplifies the procurement-to-pay cycle, generates self-billing invoicing, improves process efficiency, and supports strong governance.
Set your compliance documents, rules and agreed rates to build your agency tiers and auto-cascade duties in the most cost-effective way. Start making the most efficient use of your agencies with a simple, easy-to-use solution to manage all your agency requirements in one place.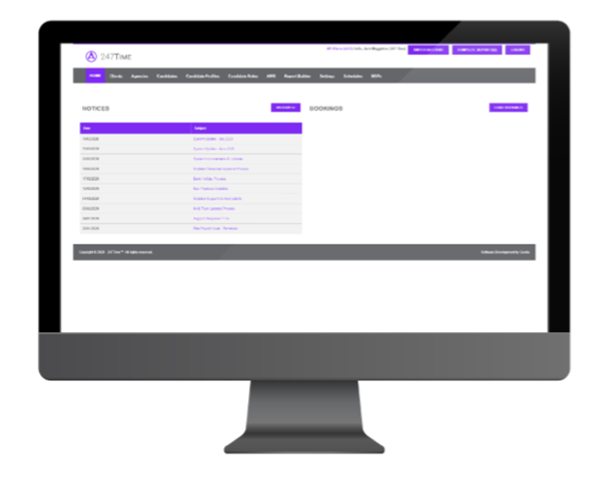 Efficiency
Reduce the administrative burden and streamlined processes by automatically releasing unfulfilled duties.
Compliance
Ensure every candidate is the right person for the job with candidates documents checked ready to view in the system.
Visibility & control
Real-time data and reporting highlights the agencies providing you the best candidates at the best cost.
By ensuring we had direct engagement with our agency workforce we managed to realise efficiencies and savings of around £2m, but we also have better visibility and reporting is now excellent. In the first year our agency spend reduced by 27 per cent from £19.8m a year to £14.4m and we are on track to reach £12m spend this year;
Bradford Teaching Hospitals NHS Foundation Trust
READ THE FULL CASE STUDY

Get in touch to find out more
FAQ:
To identify potential savings, we are offering trusts a free invoice assessment. Get in touch using the form to find out more.
The software is hosted on a cloud-based system, which means far fewer IT issues. All that's required is internet access, firewall permissions for the system and training sites. The system is housed in a secure environment.