Policies and procedures are the fibres that hold healthcare organisations together, they streamline and standardise daily operational activities, create efficiencies and enable smooth operations.
Each organisation has unique policies and procedures that are aligned to their specific goals and outcomes. Without these guiding documents, they would struggle to provide clarity and direction for dealing with activities that are critical to health and safety, legal liabilities and regulatory requirements, such as the Care Quality Commission (CQC) Key Lines of Enquiry (KLOEs), ISO accreditation, Joint Commission International (JCI) accreditations and other local regulations. To support these efforts, an organisation's system for managing policies needs to empower staff to seamlessly create, edit and share policies and procedures.
Using an automated policy management system gives policy administrators the ability to quickly create, revise and distribute new or updated policy content. Having the ability to track where your policies are in a review process saves valuable time and expense in case of an audit. Having policies and procedures well documented is crucial to healthcare because accreditation status and inspection ratings may be on the line.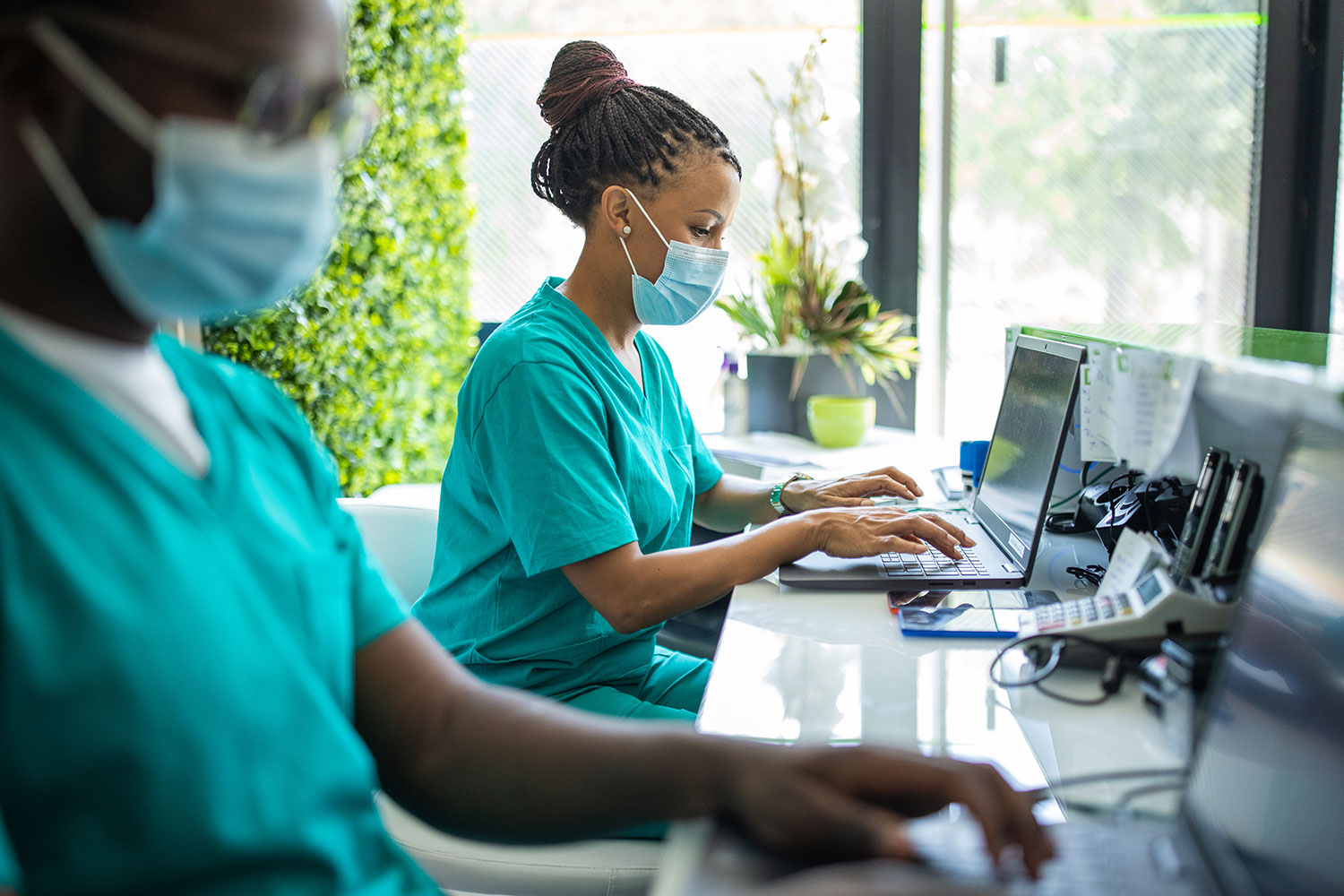 RLDatix PolicyStat vs. SharePoint
Many healthcare organisations utilise Office 365 for business processes. With so many using Office 365 for the day-to-day operations, it seems like Microsoft SharePoint would be a natural choice for policy and procedure management, but is it?
What do we know about the functionality of SharePoint for document management?
Depending on the organisation, SharePoint is used in different ways; some use it as a personal cloud system for storage and archiving abilities and others as a means of internal communication. SharePoint is certainly a document management database and collaboration platform that could be used for managing policies. But should it be used for these types of documents, particularly in a healthcare setting? How does it compare to an automated document management platform that was built specifically with the needs of healthcare organisations in mind?
RLDatix PolicyStat is a policy management SaaS tool that was built specifically for the unique needs of healthcare organisations, getting your staff the information they need – right when they need it. From district hospitals to care in the community and patients' homes, all your policies and procedures are in one easily accessible library, across any device.
Let's look at a side-by-side comparison of out-of-the-box features and functions of RLDatix PolicyStat and SharePoint.
| | | |
| --- | --- | --- |
| Software Features | RLDatix PolicyStat | Out-of-the-box Sharepoint |
| Document Management/Storage | Yes | Yes |
| Automated Approval Reminders | Yes | No |
| Automated Approval Notifications | Yes | No |
| Automated Workflow | Yes | Yes |
| Customised Workflow | Yes | Yes |
| Archived History | Yes | Yes |
| Automated Acknowledgement Notifications | Yes | No |
| Automated Acknowledgement Reminders | Yes | No |
| Compliance Monitoring | Yes | No |
| Advanced Reporting | Yes | No |
| Standardisation/Templating | Yes | No |
| Crosswalk policies and procedures to regulatory standards | Yes | No |
What is SharePoint Missing?
SharePoint can be utilised for document management, but it has several areas where it lacks in capability, including policy distribution, acknowledgements and attestations, audit tracking, employee compliance and tracking. When it comes to policy management, especially in a healthcare organisation, these areas are crucial for not only compliance purposes but to ease the overall administrative burden policy administrators and all other involved staff feel. Using SharePoint to develop your policy and procedure management system means your IT department will need to spend a lot of time upfront creating more functionality, resulting in time-consuming maintenance, support and additional product enhancement requests.
While SharePoint can be developed to help support your policy management needs, it is not built with healthcare policy management or patient safety requirements in mind.
RLDatix's PolicyStat solution has robust capabilities, active implementation, and a support team to help get your organisation up and running in no time. HUB, our customer community, connects you with other users in similar roles to share ideas and learn best practices.
Learn how PolicyStat has helped the Greater Baltimore Medical Center
"If a change was made to a policy, staff needed to make detailed notes and rely on memory to ensure that those changes were communicated. PolicyStat is lightyears ahead of where we were."
Catherine Seeley
Quality and Safety Systems Coordinator
GBMC's Department of Pathology and Laboratory Medicine Administrator
Discover how RLDatix PolicyStat can drive effective and unified policy management across your organisation.
Complete your details to find out more