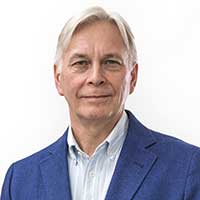 Professor Martin Elliott, Chief Medical Officer at Allocate Software, writes:
The era of the single, heroic physician is long gone. We work in teams, and teams change as medicine progresses. This has been obvious in my career in paediatric cardiac surgery, with the development of intensive care, specialist nursing, perfusion, anaesthesia and various forms of imaging. Tens of people are involved, and decisions are no longer made alone. Teamwork is necessary from initial referral, through diagnosis to MDT decision making and on into and after the surgery itself. Increasingly, we work with teams from traditionally different specialties (e.g., ENT and interventional radiology), each of which has developed its own ways of working and tribal cultures. Successful teamwork is built on successful communication. Yet our goals remain constant, the safety of the patient and the effectiveness of treatment.
United Through Care
The many human benefits of belonging to a tribe make it understandable why professions identify with colleagues who perform the same role, face the same journey or are practicing the same skills. Whilst some definitions such as 'frontline' and 'back office' may seem unhelpful and outdated, it is easy to understand why for organisational purposes we define people into certain groups such as substantive, bank or agency. However, when it matters, on shift, in theatre, as we work together united through care, we really are one workforce.
One Workforce
There has been no better example of how healthcare teams work as one than we have seen at every stage of the pandemic so far. Our NHS people have done extraordinary things, including quickly stepping into different roles. Through redeployment, return to work and the help of volunteers, people of diverse professions and backgrounds have come together to help not only those that require urgent care within the hospitals but to support the most vulnerable within care settings or their own homes.
The NHS workforce is growing, beyond the 1.3 million people in the NHS. As Integrated Care Systems (ICSs) develop, the team of the future will include the 1.52 million people in adult social care, wider social care, tens of thousands of volunteers and many, many more.
No doubt there are as many stories influencing individual's decision to work in health and social care as there are people and jobs. Some will have followed the footsteps of a loved one or want to give back after a personal experience. Others could be searching for a sense of pride and purpose, and many will have seen it as a means of training and applying their talent or aptitude. But most people just want to make a difference to people's lives – ensuring people are safe and well by providing high quality care or support, at a time when it's needed most.
Connected through technology
So, what role has technology got in supporting one workforce, united through care? As teams are in a constant state of flux, rapid and accurate communication becomes vital.
Technology has helped multi-professional teams throughout the pandemic. It's ensured that that the needs of patients are met through remote consultations. It's supported the planning and mobilisation of training for redeployed staff and the delivery of the Covid-19 vaccine. But perhaps core to all things operational, it's enabled communication between remote workers and has helped to free staff so that they can focus on delivering care.
The team at Allocate has witnessed the impact that technology has had on the workforce, with many teams depending on its capabilities to support with trust-wide redeployment, absence management and reporting amongst other needs.
"The Allocate system enabled us to continue providing essential patient care by providing us with a view of staff cover across the board and therefore enabling the Trust to deploy staff where needed, when need-ed, while minimising the pressure on the operational teams."
Julian St Clair-Gribble
Head of Workforce Information and HR Systems
Central London Community Healthcare (CLCH) NHS Trust
"As the pandemic evolved rapidly, both rostering and reporting became an even higher priority, my team had become front and centre as a key operational function and HealthRoster was elevated throughout the trust – people recognised the importance of the software and we're onboard with using it."
Jemma Shorney
Rostering Manager
Great Ormond Street Hospital
Technology, especially that which is integrated from one system to another, can reduce the administrative burden and provide great insights into the movements and trends of a workforce. Integrated technology enables data to be shared easily and within real-time which will lead to continuity of care and safeguarding of patient safety.
As for staff, technology can offer control and flexibility enabling people to plan their shifts around their personal lives. This will help to promote a positive health and wellbeing culture; it moves us all one step closer to supporting the workforce of today but will also help to encourage the workforce of the future to come forward.
Continuing the conversation
Over the course of the next few months, we'll be continuing the discussions around working as 'One Workforce', and in particular how technology can help to connect the workforce to sustain the positive experiences and learnings from the past year.
If you would like to be involved in the conversation – maybe you have an experience to share or have an opinion how technology can help to remove workforce barriers, please email us at [email protected]. More information, including details of an upcoming roundtable, will be shared soon.
Get in touch now
Thank you
Thank you for requesting more information. One of our colleagues will be in touch very shortly.