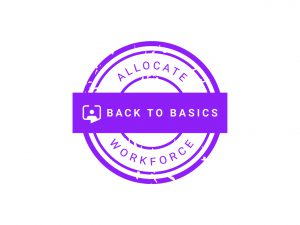 It is late 2001. I am in my earlyish twenties, and I am sitting in an office somewhere in South Manchester.
I am talking to a lady, let's call her Anne for the purpose of this. Anne, at the time, is probably about the same age I am now. She is explaining that until recently, she was working for the health authority but has spent the best part of 2001 in a team creating and transitioning to the relatively newly created Primary Care Trust (PCT). I am young and naïve. I have read all I can about PCTs and feel excited to be in the room with these people, supporting them in creating something new, and for the NHS too. I share my enthusiasm. She is quick to share her experience back. This is her third major reconfiguration since joining the NHS. She isn't cynical. She is merely tired and deeply grounded in the reality of what must be done. I distinctly remember looking around the room and thinking that I couldn't imagine feeling jaded or unimaginative about change.
Over the course of the next few months, I was fortunate to see her at work. It was like watching a master. I observed how she balanced new ideas and needs while at the same time leaning on tried and tested methods. Sometimes simple things that she knew through experience just worked.
I am reminded of this story often. Indeed, fast forward to now and the news that NHS organisations,  Integrated Care Systems in particular, have been tasked with reducing agency spend by 10%. Now I am the one sitting in a room with a team, some of whom are in their twenties and here I am talking about the past three occasions when something similar happened, grounding them in what can be done. What we have seen work, what has sustained and what hasn't.
I wonder if they think I am jaded or unimaginative? I hope not. I know the current circumstances are unprecedented and still have a deep faith in innovation.  However, I do wonder how many in our community of Allocate customers are feeling weary, being asked to do the same thing again? Then I remember that room in South Manchester, I remember Anne (whose real name I very much remember!) and I remember how she grounded us in the reality of what needed to be done to deliver results.
Experience gives us confidence to value the simple and effective things that we know just work, to get the job done. It gives us confidence to go back to the basics. How many times have you joined a training session or read something you already know to be true, and yet you have still found it useful to be reminded or have an approach reinforced? How many times have you ignored the basics and found that the foundation for new ideas isn't strong enough to sustain a change?
There has been much talk about 'the basics' in relation to people and workforce policy in almost every sector this past twelve months. Especially in health and care. It turns out the basics aren't basic. They matter. And the basics definitely matter when it comes to reducing agency spend, or creating fair and kind rosters, or even when trying to be as safe as possible shift after shift while carrying vacancies.
Let's get back to basics
That is why we have decided to capture as many of the 'basics' as we can relating to workforce and our technology. We are beginning by asking our colleagues to share those we know work. With many of them having been nurses, doctors, or involved in HR or Finance within healthcare, we have some great experience to lean on. Our aim is to share these with you all in a dedicated resource centre. You will know much of it; you will do some of it already. Others might be new ideas to you but tried and tested basics for others. All will be proven to work and easy for you to access and check against. All will hopefully serve to help you revisit and reinforce some of the basic but high-impact areas that will make a difference to your people, patients and organization.
Join our VIP list for exclusive content
About the Author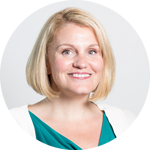 Liz Jones, RLDatix Chief Marketing Officer International 
Liz has over 20 years' experience in healthcare technology. Her most recent role was leading the communications and marketing strategy for Allocate's UK business where she was proud to oversee the launch of the SafeCare product that is now used by over 160 healthcare organisations. Prior to this, she led the go-to-market for Dynamic Change, one of the UK's first SaaS solutions for healthcare governance, risk and compliance, where she helped grow the business from start-up to market leader ahead of its acquisition. She has a deep interest in how healthcare policy and technology can combine to make a difference in care delivery.