How HCRG Care Group use Allocate Optima to
overcome data duplication, improve payroll accuracy
and save £800,000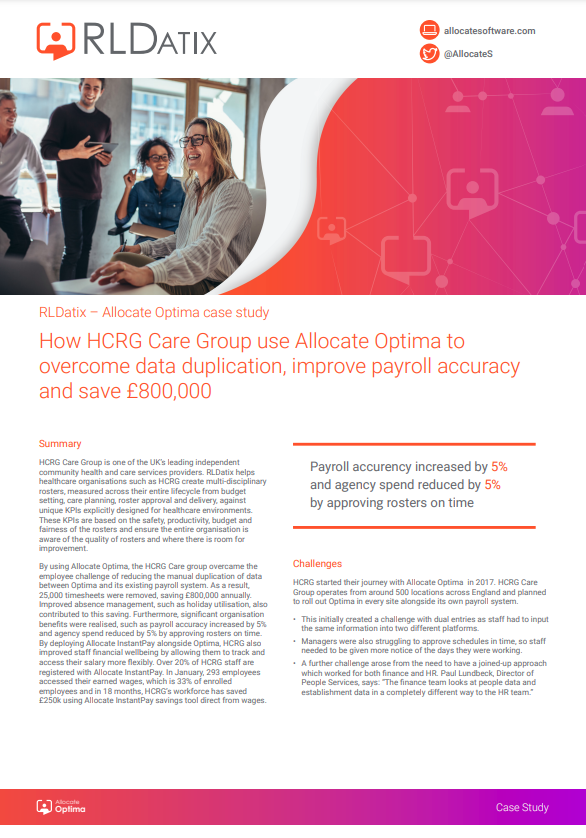 HCRG Care Group is one of the UK's leading independent community health and care services providers. RLDatix helps healthcare organisations such as HCRG create multi-disciplinary rosters, measured across their entire lifecycle from budget setting, care planning, roster approval and delivery, against unique KPIs explicitly designed for healthcare environments. These KPIs are based on the safety, productivity, budget and fairness of the rosters and ensure the entire organisation is aware of the quality of rosters and where there is room for improvement.