Job planning is now easier and simpler thanks to the newest evolution in our innovative, healthcare dedicated system, eJobPlan11
New for 2020: eJobPlan11 has been giving a complete redesign, evolving the UI and improving the functionality. Say hello to eJobPlan11.
eJobPlan facilitates job planning for all those with a clinical role, include Consultants, SAS doctors, AHPs and Nurses. It helps organisations plan the work of their most important clinical resources, whilst integrating with operational rostering and activity management.​
Everyone can now job plan where they want, thanks to its ability to operate on tablet devices and in all, allows healthcare professionals to spend more time caring on the front line.
eJobPlan 11: the benefits:
As well as facilitating job planning for all those with a clinical role, including Consultants, SAS doctors, AHPs and Nurses, eJobPlan11 brings new benefits that will make job planning easier and more efficient.
Quicker & More Visual
Easily see the relationship between activities plus less loading time for each screen and action
Intuitive
The intuitive design makes it easier for low frequency users to hit the ground running
More Responsive
RosterPerform11 has been rebuilt and redesigned with a new UI bringing it in line with HealthRoster11
Easier to Scale
Easily enables future developments like team job planning (coming Spring 2021)
There's been a very obvious benefit in terms of finance. Overall the medical task force and Allocate's contribution to supporting that has saved the trust £6 million.
Dr Andy Haynes
Executive Medical Director, Sherwood Forest Hospitals NHS Foundation Trust
READ THE FULL CASE STUDY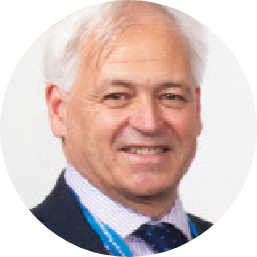 Discover HealthMedics Optima
Get eJobPlan as part of HealthMedics Optima, a powerful all-in-one package that includes ActivityManager, eRota, MedicOnDuty, BankStaff+ and MedicAppraisal.
You'll also get access to our free training and accreditation from the Allocate Academy and a Customer Success Analyst to ensure you get the most from your Allocate solutions.
FIND OUT MORE
Get in touch to find out more
FAQ:
With our special analysis tool, eJobPlan allows a user to search for a specified time period and show who is doing what in the trust. This is particularly useful to identify individuals that may be available to cover colleagues during periods of absence.
eJobPlan is fully integrated with MedicOnDuty and ActivityManager and allows organisations to easily turn job plans into reality. This gives you the ability to ensure rosters and clinical schedules are linked for sensible planning and deliver cycles. This integration also allows for the cross reference of contracted versus delivered consultant activity, enabling job plans and PA payment to be reviewed should contracted activity not be sufficiently fulfilled. Therefore, workforce costs can be managed more effectively through productivity outcomes.