Delivering the right care at the right time in patients' homes.
eCommunity is a workforce planning tool for community healthcare providers. Care delivery in community settings is rising and will increase further over coming years. Our community scheduling software cuts through the admin and complexity of this workforce challenge and helps you plan staff and skills around patients' needs in their own homes. Improve the patient experience
eCommunity ensures staff with the right skills, are in the right place, at the right time, responding to changing patient needs. Promote staff wellbeing
A fair caseload planning and allocation process with advanced sharing of schedules avoids staff having unachievable workloads. Lone worker requirements are also met. Plan your workforce
Smart scheduling for district nurses results in better route planning and improved productivity as missed or duplicated visits are limited and travel time is reduced.
The system is very responsive and means that planned patient visits can be changed live to fit around the patient.
Sita Chitambo
Head of Nursing, Whittington Health NHS Trust
READ THE FULL CASE STUDY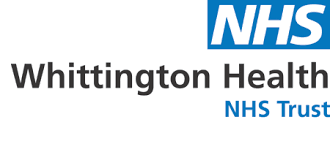 Discover HealthRoster Optima
Get eCommunity as part of HealthRoster Optima Community, a powerful all-in-one package that includes HealthRoster, BankStaff and SafeCare. You'll also get access to our free training and accreditation from the Allocate Academy and a Customer Success Analyst to ensure you get the most from your Allocate solutions.
FIND OUT MORE
Get in touch to find out more
FAQ:
eCommunity can help with predicting skills gaps and changes in service demands. It can also identify pressure points in service delivery and areas with an under-utilised workforce making sure staff are evenly distributed and have the right skillset. Get a free eCommunity baseline assessment to get a full analysis report on your current community rostering and where you can make savings and reduce costs.
eCommunity significantly reduces administrative time with our auto-allocate feature which matches the right staff to patient care needs and even plans in the most efficient travel time/route between patients, taking into account the preferred method of transport by the care giver. eCommunity also integrates with eExpenses to further save admin time and reduce costs.
Yes. eCommunity is the only community scheduling tool that's been designed specifically for community healthcare while providing a seamless extension of Allocate's HealthRoster Optima package.