17-18 November 2020, Manchester

17-18 November 2020 | Manchester
The Allocate People Summit is back for 2020!
People are the most valuable asset in healthcare. Anyone that works in healthcare shows dedication and commitment day in day out to provide excellent care for patients. But we know that to deliver the best healthcare, we need happy, motivated and engaged staff.
By 2030, the World Health Organisation predicts we will be short of 18m healthcare workers globally, which means there simply will not be enough staff to meet the demand for care. Coupled with that, the expectations from the workforce are changing; the rise in millennials and digital maturity mean that people are more inclined to seek a good work-life balance through flexible careers and control over their working lives.
Five brand new themes shape the People Summit 2020 agenda and will explore how technology and digital solutions can be harnessed to engage, plan, deploy and develop the healthcare workforce of the future and tackle the growing levels of transformation demanded by the workforce.
The Summit will help you answer:
How can we harness the power of technology to improve the experience of work for doctors, nurses and the wider workforce?
How can we attract and retain new talent?
How can we make healthcare the best place to work?
How can we improve our leadership culture?
How can we deliver learning and development at scale, across health economies, STPs and integrated care systems?
Does happy staff = happy patients?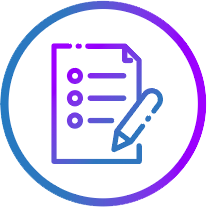 People Planning – Planning is a crucial part of managing any workforce and a lack of planning can cause major problems further down the line. Sessions with this theme include examples of ways in which organisations are handling the demand for their staff in a sophisticated way by looking at the type of staff required based on ratios and the care environment and examples of smart rostering.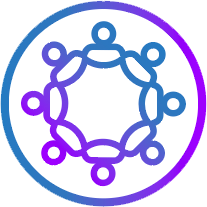 People Engagement – Our technology impacts people's experience of work. That is why it is vital that engagement and implementation design is done thoughtfully. At the same time how, our people want to work is changing; some want more flexibility, many want more security and investment in skills, and most want to feel a level of control and autonomy around work. Sessions with this theme centre on the workforce and its experience of Allocate solutions, as well as techniques used to meet evolving demands and the wider environmental context in which people are delivering care.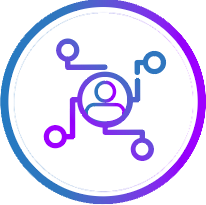 People Deployment – Organisations need to be confident they have the right people, with the right skills available at the right time to deliver care with the right level of quality and staff experience. Sessions in this theme will explore actions Allocate customers are taking to plan their workforce and deliver quality care.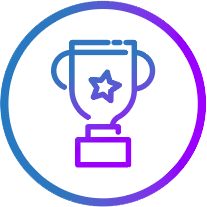 People Development – Learning and development matters to your people. Organisations that invest in learning and development have better staff retention and attract more staff. This is vital at a time where there is a global workforce shortage and over 100,000 vacancies in the NHS alone. Sessions with themes will be around measures by which Allocate technology can be used to help organisations invest in their people, support them to develop fulfilling careers and safeguard care.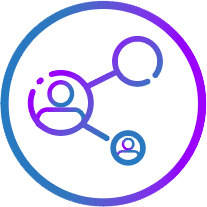 People Insight – Understanding more about how and why your staff want to work will affect their experience of work. Sessions with this theme will focus on how intelligent workforce data can be used to manage and deploy your people more efficiently.
Why attend?
Question NHS leaders on key workforce topics and keep on top of the latest workforce thinking
Interact with peers, partners and Allocate experts to share best practice and lessons learnt – both in the UK and internationally
Gain inspiration from those leading digital workforce transformation projects from across the global Allocate community
Solve local challenges though focused roundtable discussions with your peers, led by Allocate
Learn more from national policy makers about the current medical and nursing hot topics in the NHS and globally across the two days
Accelerate your own career with CPD points and free Allocate Academy training.
Who will be there?
Speakers and attendees will include leaders of people and workforce, senior teams representing nursing, doctors, AHPs and the wider science workforce as well as workforce experts and practitioners in rostering, contingent staffing.
Book your place
Early bird tickets are available at a cost of £299 + VAT if you book before 30th June. From 30th June the cost will increase to £329 + VAT.
If you have any queries please contact eventteam@allocateug.org.
Book your ticket now!
When?
Day 1: Tuesday 17 November 2020, 9am-5pm
Day 2: Wednesday 18 November 2020, 9am-3pm
The Allocate Awards & Gala Dinner will take place on Tuesday 17 November from 7.30pm
Where?
Old Trafford Cricket Ground, Talbot Rd, Old Trafford, Stretford, Manchester M16 0PX
Are you eligible for a free ticket?
If you are a HealthRoster Optima, HealthMedics Optima, or HealthAssure customer, ask your account manager for your complementary code to secure your free place.
Prefer to pay by Purchase Order?
The quickest and easiest way to purchase tickets for the Summit is by credit card. However, if you would like to pay by Purchase Order, please email eventteam@allocateug.org including the number of tickets you require for details of how to pay.
Great first conference, lovely to meet so many people all taking the same language. Learnt so much, amazing group of people. Looking forward to next year.
eRostering Lead
Letterkenny University Hospital
Reminded that our patients must remain at the centre of everything we do. Keep thinking outside the box, be open to new ways of working. Making the most of the networking sessions our colleagues are an invaluable source of information and knowledge.
eRostering Lead
South Tees Hospitals NHS Foundation Trust
Great conference, came away with so many ideas to make our processes leaner, met some lovely people too, hope to see you again next year.
eRostering Manager
Blackpool Teaching Hospitals NHS Foundation Trust